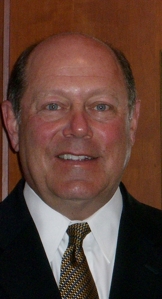 Robert L. Fogel
Robert L. Fogel has been a licensed attorney in Illinois since 1977. Born April 11, 1952, he was raised and attended high school in Northampton, Massachusetts. He graduated from Northwestern University in Evanston, IL in 1974, having majored in Sociology and History. He attended DePaul University, College of Law and graduated in 1977.
During law school, Mr. Fogel worked 25 hours per week as a law clerk in a Chicago litigation law firm. There he organized files, summarized depositions and medical records, and received a broad introduction to the field of personal injury litigation. Those experiences convinced him that helping people injured or damaged to obtain fair and reasonable compensation would be a rewarding and honorable area of law to pursue.
Mr. Fogel joined Baskin Server & Berke in 1977 where his legal career involved worker's compensation and serious personal injury cases, including medical malpractice, products liability, premises liability, and wrongful death.
His practice of litigation continued at Steinberg Polacek & Goodman from 1983 – 1986, when he joined the Law Offices of Louis Hilfman. The firm grew into Hilfman and Fogel, and later Hilfman, Fogel, Martin & Barr. After 16 years at the firm, Mr. Fogel decided to create his own Law Offices in 2002.
Mr. Fogel has been a member of various bar associations including the American Bar Association (ABA), Illinois State Bar Association (ISBA), Chicago Bar Association (CBA), Association of Trial Lawyers of America (ATLA), American Association for Justice (AAJ), and the Illinois Trial Lawyers Association (ITLA). With the CBA, he was chairman of the Bench/Bar Relations Committee and a member of various other committees. He received the prestigious David C. Hilliard Award as an Outstanding Young Lawyer. With ITLA, Mr. Fogel was a member of the Board of Managers, and the Publications and Membership Committees.
With AAJ (ATLA) Mr. Fogel was a member and then Chair of the Publications Committee, and a member of the Long Range Planning Committee, the Public Affairs Committee and an Illinois trial lawyers' representative to the Board of Governors.
Mr. Fogel is married to Eudice Fogel, a real estate broker with Compass and the FogelSlate Group in Chicago.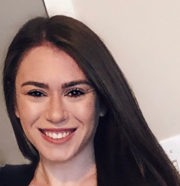 Alexis L. Jablon

Alexis Jablon has been a licensed attorney in Illinois since 2018. She was a law clerk at Fogel Law Offices from 2016 - 2017. Alexis worked for two years as a law clerk and an attorney with Regina P. Etherton & Associates, another highly successfuly personal injury firm. She returned to Fogel Law Offices in February 2019 as an associate attorney. Alexis is a 2014 graduate of Boston University with a Bachelor of Arts degree and a major in Child Psychology. She is a 2018 graduate from Loyola University Chicago College of Law with a Juris Doctor degree.